You may or may not of heard the name Omosako but if you are a Shiro Utsuri fan then it is a name that you should most definitely know! Our up and coming open sale event which begins at 10:00am on 24/07/19 features 30 high class tosai from the worlds finest breeder.
The Omosako bloodline is out there on its own as far as Shiro Utsuri are concerned. It's unique traits to date have not been emulated despite nearly every other breeder of Shiro Utsuri in Japan using parent fish obtained from Omosako. In fact there are very few bloodlines of Shiro Utsuri in existence that don't have some degree of Omosako blood. For decades Omosako Koi farm has dedicated over 90% of it's production to this one variety, they are true masters; a statement which is re-enforced by their dominance at koi shows throughout Japan.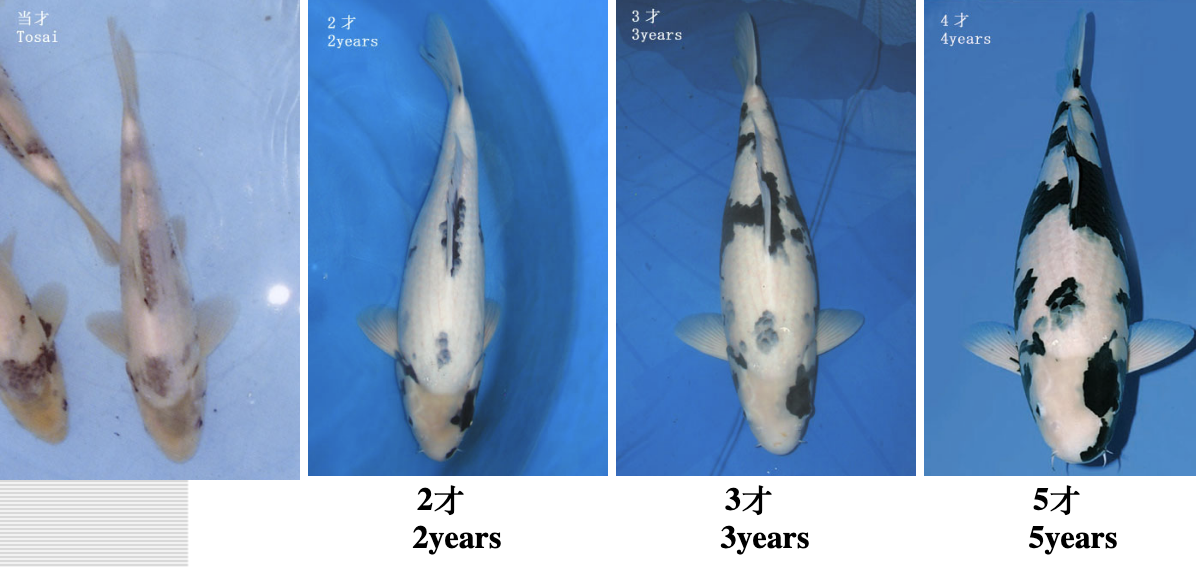 So what makes Shiro Utsuri from this farm so special? If I had to summarise it with one word it would be "Body" although that does the quality of these fish a serious injustice. The reason for me saying body is because genetically it is one of the biggest problems that Shiro Utsuri face, they don't grow so big and very easily form 'dumpy' bodies with big bellies. What Omosako did to correct this many years ago was cross a Showa into the lineage and they have refined it from there. The current lineup of oyagoi at the farm posses fish up to nearly 1m in length, an incredible achievement for this variety. As for the offspring you can readily see world class Shiro Utsuri over 80cm, proving that it's no coincidence, jumbo size is a trait of Omosako Shiro Utsuri.
As for the skin the quality it is there for all to see, at times I wonder how it is possible to produce shiroji and sumi that look so black and white, it's like it has been enhanced using photoshop. Commonly it can take around 4-5 years for the sumi to peak to you do have to be patient, however it is worth the wait.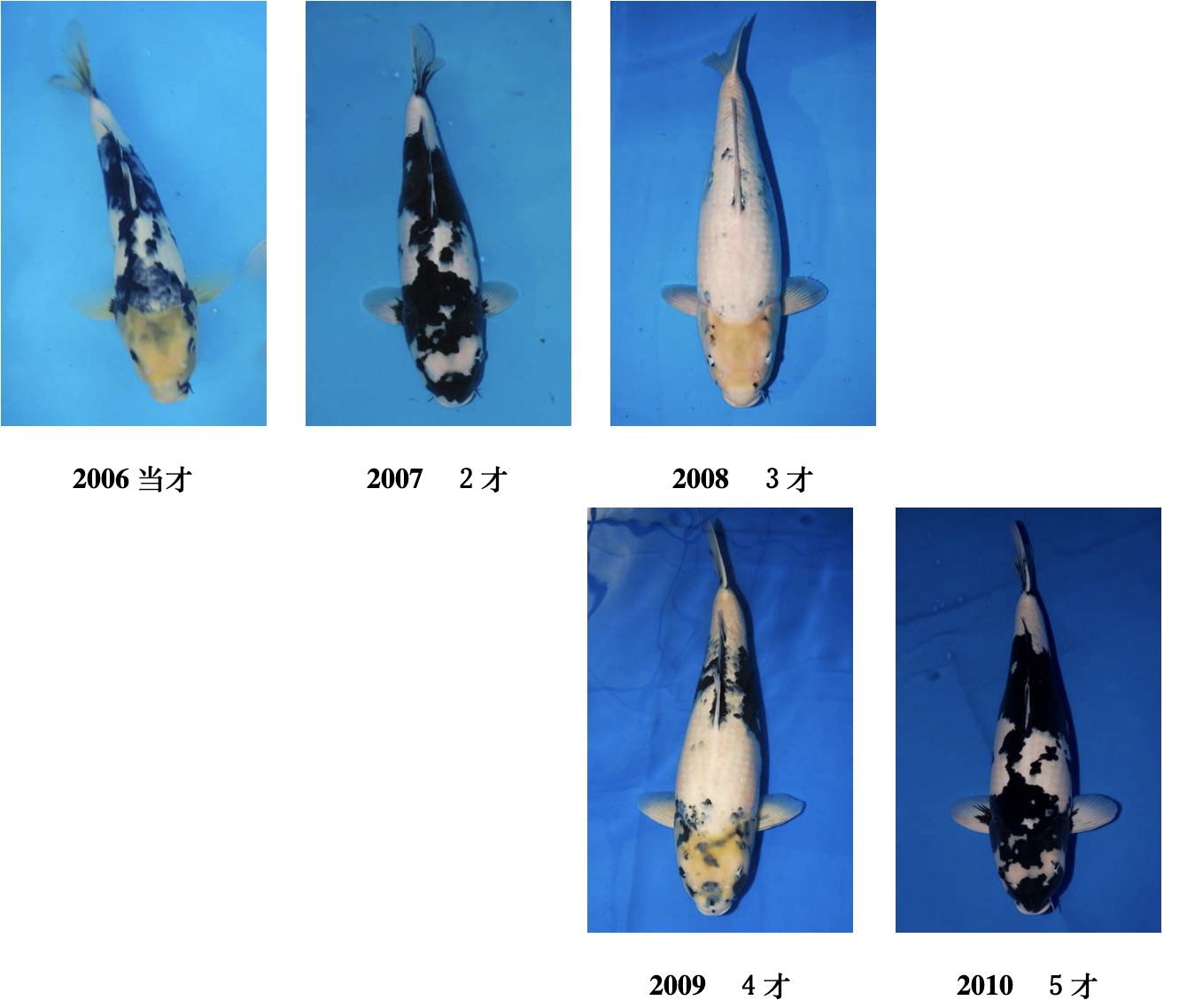 All of these qualities are clear to see in older examples from the farm but what about when it comes to selecting tosai? This is where the skill really comes into it because truth be told they tend to not look all that appealing and can be far away from how they will eventually look at 4-5 years old.
In my next article I will look closer at how to select tosai Shiro Utsuri specifically those from Omosako although the advice will come in handy when selecting this variety in general.
Don't forget our Open Sale event begins at 10:00am on 24/07/19. These Koi will only be offered for sale at this special event price for 1 week.