Here at Koi Wholesale we're delighted to welcome Steve Betts as our newest team member.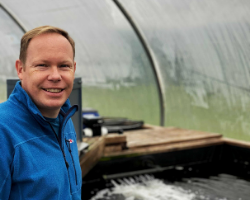 Steve's role is to lead our communications with customers and showcase the quality of our stock, highlighting the care that we put into looking after our koi and showing just how much specialist knowledge and industry experience we have.
He brings a wealth of marketing, communications and PR experience from a wide range of businesses including private sector SMEs, multinationals, and the public sector. Passionate about digital communications, he has quickly become a vital member of our dedicated team and is rapidly increasing his knowledge of Nishikigoi.